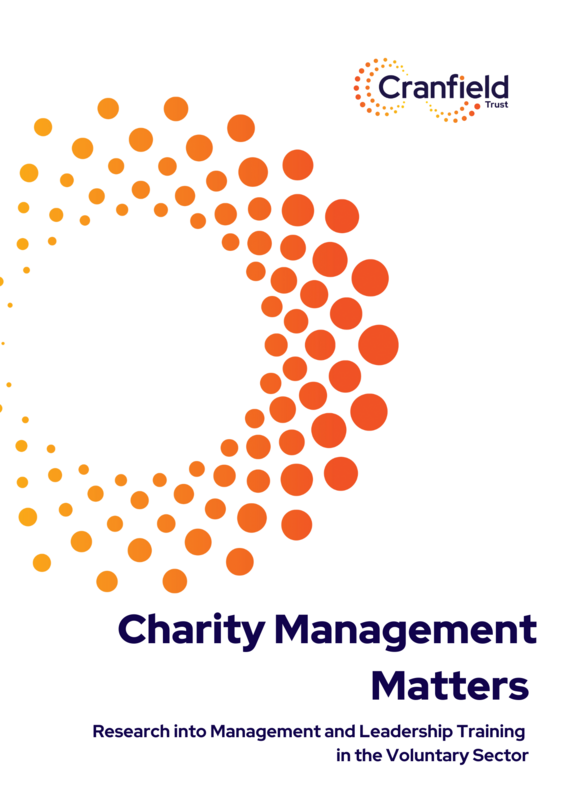 We are proud to publish our research report:
Charity Management Matters
We set out to investigate the management training opportunities and training needs of leaders and managers of small- to medium-size charities. Our objective was to gather insights about training and development, with a view to increasing engagement with management development activities, and improving management skills and confidence.
The research was undertaken by independent social research consultant Matilda Gosling, and generously funded by the Masonic Charitable Foundation. We are extremely grateful to everyone who contributed to the research.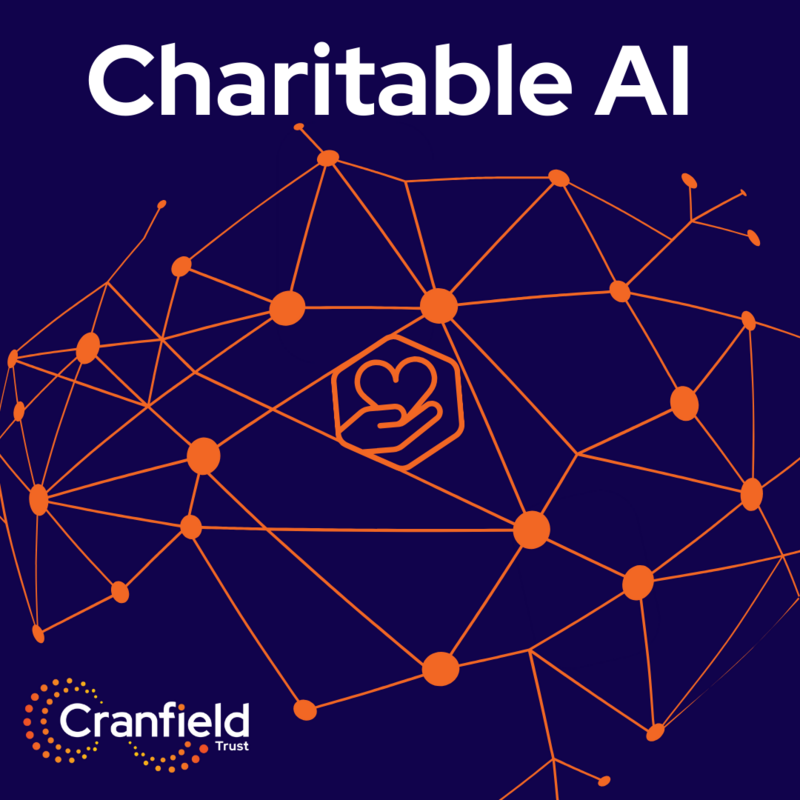 Our next FREE webinar is coming, book now!
Following on from our recent webinar on AI and its impact on businesses, charities and humanity, we are delighted to bring you a new webinar where we dive deeper into AI and how it can be used in a way to benefit charities.
Our next webinar Essentials to Excellence: Charitable AI - Where do I start and what do I do after that? is taking place on Thursday 14th December 2023 and will focus on the practical use of Artificial Intelligence and how we can all realise those benefits in the right way.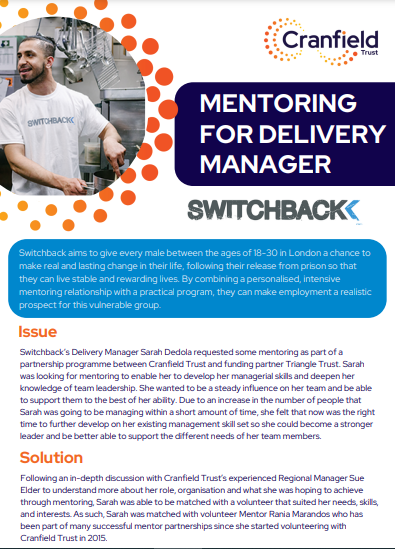 Mentoring: Switchback
Switchback aims to give every male between the ages of 18-30 in London a chance to make real and lasting change in their life, following their release from prison so that they can live stable and rewarding lives. By combining a personalised, intensive mentoring relationship with a practical program, they can make employment a realistic prospect for this vulnerable group.
Switchback's Delivery Manager Sarah Dedola requested some mentoring as part of a partnership programme between Cranfield Trust and funding partner Triangle Trust. Sarah was looking for mentoring to enable her to develop her managerial skills and deepen her knowledge of team leadership. She wanted to be a steady influence on her team and be able to support them to the best of her ability.
Our Impact
We support you through a range of services, tailored specifically to your needs. In our financial year 1 October 2021 to 30 September 2022: