Register for free charity training webinars
All of the training and skills offered in our free webinars for charities are exclusively developed for charities and non-profit organisations.
Personal Resilience: Strategies and Insights for Leadership Success
Learning with Leaders Series
Generously supported through partnership with the Masonic Charitable Foundation
Date: Thursday 20 October 2022
Time: 12pm - 1pm
Presenter: Dr Janette Young
Cost: Free (exclusively for charities and non-profits)
This webinar explores personal resilience and how it has become an intelligence that leaders can learn. You'll discover how to navigate the impact of continuous change and how personal resilience techniques and insights can support a leader's work life balance.
Join Dr Young to encounter an integral mind, body, spirit approach to personal resilience intelligence.
In this 60 minute webinar you will learn:
Techniques and strategies for inner and outer personal resilience
Insights into personal resilience as a way for leaders to find balance in an ever-changing world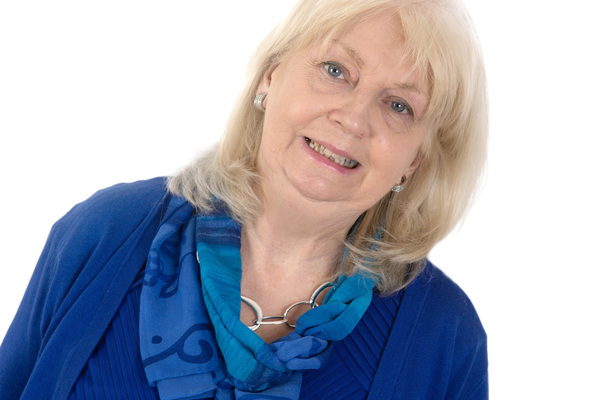 Presenter Bio:
Dr. Janette Young is an experienced senior academic, coach, and consultant. She has worked in UK Universities as an Academic for many years and runs her own business Northern Lights Innovation. She is a Fellow of the Higher Education Academy and author of two books, most recently, author of Leadership Resilience in a Digital Age, Routledge, a book that presents research that highlights the voice of the creative digital leaders in the UK. The book presents stories about how leaders have faced significant challenges and pressure, and how they developed to transform, flourish, and develop personal resilience.
Janette explores personal resilience as a type of intelligence to develop in these ever-changing times. She presents insights and solutions for personal resilience and presents a framework for the leader as a Digital Sage.

Janette is passionate about personal development, personal resilience (PRQ); creativity and innovation; leadership; enterprise and design; mind-body, spirit; and wellbeing.
Our free charity webinars are funded entirely through the generosity of Freemasons, and their friends and families. The Masonic Charitable Foundation builds better lives by encouraging opportunity, promoting independence and improving wellbeing for individuals as well as providing grants to help fund the important work of local and national charities.
Charity Webinar Alerts and Free Charity Resources
Join our mailing list and be among the first to hear about our free charity webinars, resources and news about our pro bono services.
You can choose to receive webinar alerts, newsletter updates, or both.
- Charity webinar alerts We'll email you when we add new webinars.
- Charity newsletter Free resources, templates, guides and news about pro bono management support for charities and non-profits.
Important - Safe Sender: To avoid our updates being blocked or filtered into your junk or spam folders, please add our [email protected] email address to your safe senders list.