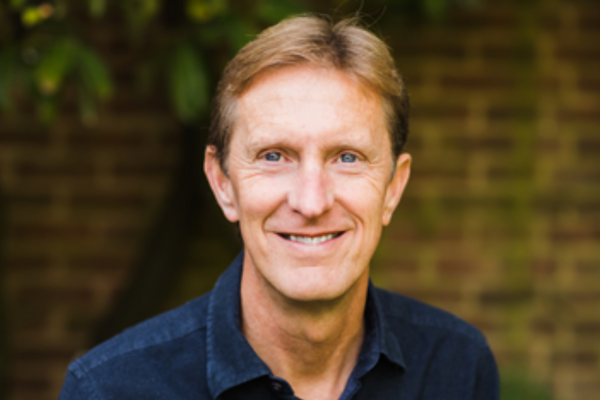 Register now for our next FREE live webinar!
Being inspired as a leader: how to inspire yourself and your team
Being inspired can be a wonderful, invigorating feeling. But it's also one we know surprisingly little about. Does it happen by chance?
Join us on Tuesday 6 December at 12.00 pm for the next in our series of 'Learn with Leaders' webinars as we explore if we can influence how and when we feel inspired, even when times are tough!
In this 1-hour webinar, Andy Bird will share the findings from his research into how leaders discover and maintain their own inspiration and then foster that same spirit within their teams. He will bring his ideas to life with examples from many of the people he has worked with in recent years, as well as drawing on the experience of everyone attending the session.
The key take-outs will be practical ideas and insights that help people find their own ways to feel more inspired, more of the time!
Learn how other leaders have remained inspired and inspirational, even when faced with significant challenges and pressure.
Register now to secure your free place
Andy Bird is an executive coach, mentor and author of The Inspired Leader. He works with a diverse range of leaders in charities, start ups and larger corporates and is currently conducting a doctoral research programme into the role that coaching and mentoring plays for CEOs of charities.
Andy's career began with 15 years working in Marketing for Unilever, where he set up and led their global Marketing Academy. He went on to found an international capability consultancy called Brand Learning, which he led for a further 17 years before leaving to set up independently as a leadership coach.

Our free charity webinars are funded entirely through the generosity of Freemasons, and their friends and families. The Masonic Charitable Foundation builds better lives by encouraging opportunity, promoting independence and improving wellbeing for individuals as well as providing grants to help fund the important work of local and national charities.
Don't miss out!
Register below to be notified about future FREE charity training webinars
All the training and skills offered in our free webinars for charities are exclusively developed for charities and non-profit organisations.
"A blessing for those either new to the charity sector or with more experience; Cranfield Trust is like a beacon in the wilderness."
CEO, Dementia Charity, South East / Webinar attendee
Charity Webinar Alerts and Free Charity Resources
Join our mailing list and be among the first to hear about our free charity webinars, resources and news about our pro bono services.
You can choose to receive webinar alerts, newsletter updates, or both.
- Charity webinar alerts We'll email you when we add new webinars.
- Charity newsletter Free resources, templates, guides and news about pro bono management support for charities and non-profits.
Important - Safe Sender: To avoid our updates being blocked or filtered into your junk or spam folders, please add our [email protected] email address to your safe senders list.