Skip to main content
Free webinars for charity leaders
Our free charity webinars will help you discover how to successfully manage the most pressing issues facing your charity today.
All of the training and skills offered in our webinars are exclusively developed for leaders of charities, CICs and non-profit organisations. This means you will learn practical solutions, best practices and vital knowledge to tackle challenges you might be facing today.
Cranfield Trust are delighted to offer on demand access to past webinars, ensuring you have the tools you need when you need them most.
Current on demand webinar series' available:
Learning with Leaders
This series of webinars features guest speakers, all of whom are leading experts and practitioners within their fields. Topics include leadership through turbulent times, the benefits of working with a mentor or coach after a crisis, and promoting organisational agility and innovation to navigate uncertainty.
Watch Learning with Leaders On Demand
Future Focus
What does the future look like for your charity? Create a plan to tackle immediate and long term challenges with our Future Focus webinar series.
Featured Webinar
Each month we are highlighting one webinar, from our on demand catalogue, which would be beneficial to charity leaders right now. This month we are highlighting Learning with Leaders: Resilience reimagined: the new normal for organisations by Professor David Denyer
The need for Organisational Resilience has increased in recent years, but what does it really mean? Organisational Resilience is the product of having the right mindset, structures and capabilities across three key aspects: strategic, operational and cultural resilience. Resilience is not only about bouncing back, but managing the unexpected and preparing and adapting to challenges and disruptions to survive, prosper and be future ready. The session will focus on how to build resilience into future strategy and decision-making and develop the organisational capability not just to survive, but thrive.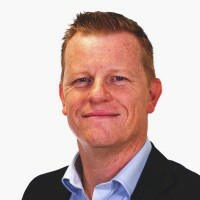 Professor David Denyer Bio: David is Professor of Leadership and Organizational Change at Cranfield School of Management. He also leads Cranfield's Resilience Grand Challenge initiative. His research interests include leadership, resilience, organisational change, and evidence-based management. David has published a large number of important and highly cited articles and book chapters and regularly speaks at international conferences and high profile events. Working across a range of sectors and organizations, he helps senior leaders to establish strategic direction, implement change and deliver sustained high performance. David is a Fellow of the Academy of Social Sciences, British Academy of Management, CIPD, Higher Education Academy, Advanced Institute for Management Research and the Centre for Evidence-based Management. He is a past recipient of HR Magazine's 'Most Influential Thinker' award.
Webinar Channel:
You can also view all of our webinars in one place on our new webinar channel.
Build on your leadership skills with our Learning with Leaders webinar series
What does the future look like for your charity? Create a plan to tackle immediate and long term challenges with our Future Focus webinar series