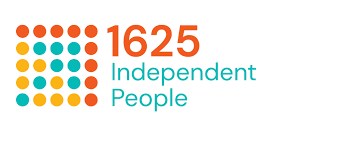 Background
1625 Independent People (1625IP) is a Community Benefit Society (exempt charity) founded in 1983 and working with over 1,500 young people a year, and 500+ at any one time, to provide support and a safe place to live for some of the most vulnerable young people aged between 16 and 25 in the South West. This includes care and custody leavers, and unaccompanied asylum seekers/children seeking asylum. All have experienced significant disadvantage and multiple adverse childhood experiences; most have experienced trauma.
The services provided by 1625IP range from preventing homelessness, through to advice, education, work and intensive one-to-one support. From their first point of crisis, until they are ready to live independently, 1625IP staff are trained to consider the psychological and emotional needs of young people, providing the holistic support they need to transition to independent adults.

1625IP has 137 staff colleagues and 17 active volunteers helping in a variety of ways, including as young person mentors, peer supporters and IPA board members (IPA Board is a young person-led initiative; their responsibility is to represent and advocate for young people with their board of trustees and senior strategic leadership team, helping develop their services and strategy).
Issue
Senior Operations Manager, Joanna Roberts, first approached Cranfield Trust in June 2021 for assistance in creating a development / competency framework for their future leaders, junior managers within the colleague team, and to set up a programme to provide coaching to the future leaders using volunteer coaches from outside the organisation. 1625IP had identified some preliminary topics to be covered in the competency framework and these included:
effective leadership;
line management for beginners;
boundaries; and
coaching, support and supervision of others.
Cranfield Trust matched 1625IP with volunteer Geof, who has worked internationally in HR, training and change management with private, public and third sector clients and has his own consulting firm. Geof understood the technical needs of the organisation, but also the environment in which the 1625IP colleagues operate, as he had significant experience of the unique pressures of working in the charity sector.
As the project began, Head of People Sanja Taylor became the key contact at 1625IP. Sanja explained what they were looking for:
"Through internal discussions at our strategic level, it became apparent that we wanted to set up a competency development framework underpinned by our organisational values, which would serve all colleagues at every stage of their employment journey with us."
The project scope changed slightly along the way as the volunteer got to know the organisation and assess its needs. The competency framework was extended to cover the whole organisation and it was decided to park the coaching programme to a later date, and potentially a later project with Cranfield Trust.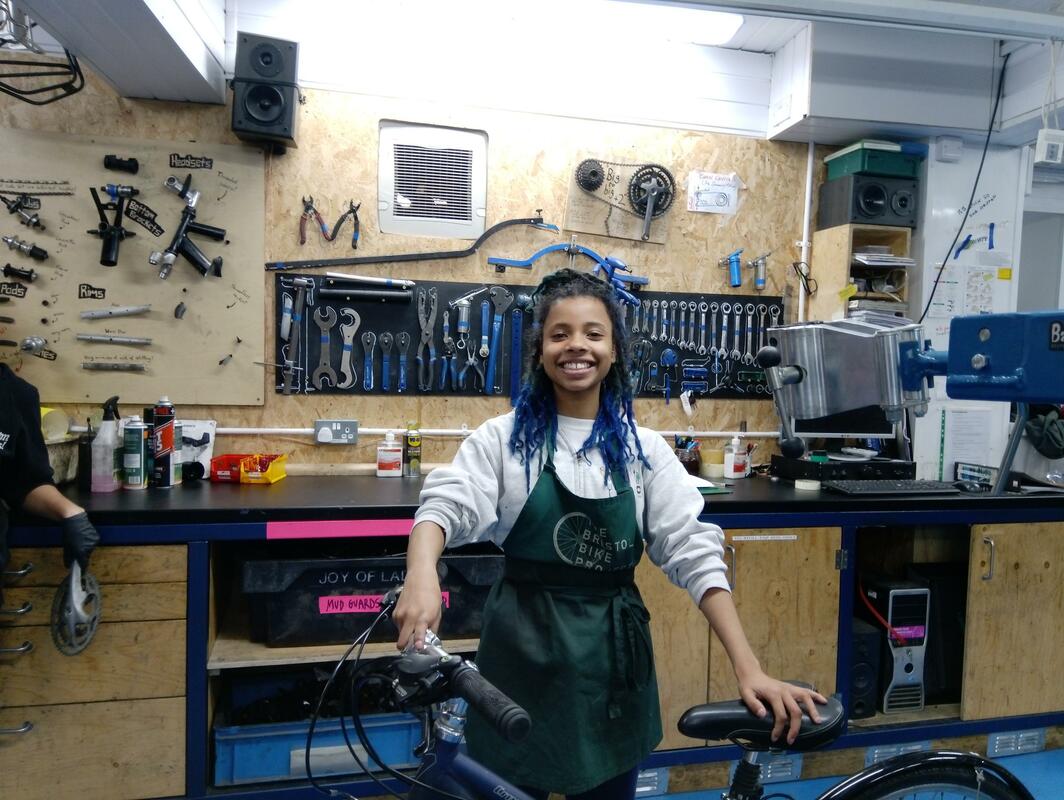 Solution
Geof interviewed a cross section of managers and colleagues to identify the behaviours that delivered success in the organisation. He worked with 1625IP to design a development / competency framework for the whole organisation – not just junior leadership - which was rolled out by means of two workshops led by Geof and Sanja in the spring and early summer of 2022. Geof also provided a user guide for the management team, and although the project was officially wrapped up in July 2002, Geof has remained in touch with CEO, Dom Wood, as well as Sanja, in case there are any queries as the framework is implemented and integrated into job roles and profiles and the upcoming round of performance reviews.
Volunteer Geof reflected on how the solution took shape:
"Thanks to the involvement of key staff from across the organisation, as well as the views of the young people service users, it was possible to construct a competency framework which really defined the unique behaviours which underpinned the values of the organisation and could be used to help everyone develop themselves to give of their best."
Sanja reflected on what the new framework delivers for 1625IP:
"The framework promotes and embeds our organisational values by providing an integrated approach to people related processes. It underpins how we will recruit, support and develop our colleagues by connecting us with our values and translating those into behaviours we display in our day to day work."
Impact
Sanja described the time, energy and expertise that Geof has given 1625IP as 'incredible':
"It would have taken us three times the amount of time to achieve what we have achieved in 12 months with Geof's help."
And what about the impact on the beneficiaries - the vulnerable homeless young people in the South West? Sanja continued:
"Huge impact! Our Young People will benefit hugely from the competency development framework we have now drawn up. The framework is values based and will underpin self development. Colleagues who are developing and working in line with organisational values are likely to give a better service to our young people. Also, the framework is our tool to have conversations with colleagues so as to support them to be their best selves. When we are working as our best selves, our young people get the best out of us."
Sanja added what she felt would have happened if 1625IP had not approached Cranfield Trust:
"Cranfield Trust have enabled us to bring to life an idea we have had for some time, but have lacked the resource and expertise to do it alone in house. The help we have had from the volunteer consultant who was appointed by Cranfield Trust has been invaluable. We are grateful for their time, energy and expertise in helping us achieve this project."
1625IP are now looking at a future project with Cranfield Trust to design a supportive, in-house coaching programme to complement and embed the competency framework.
The story continues...
This was just the start of a relationship with 1625IP which continues to flourish. In March 2022, CEO Dom Wood contacted Cranfield Trust for advice about the legal complications around a potential merger into the organisation (a Community Benefit Society) of a small charity providing structured learning for young people who missed out on formal qualifications first time around. Our volunteer, Nick, was able to support Dom via a series of short "On Call" telephone conversations. And, as the merger plans gained momentum, Dom asked if we could provide an independent facilitator to help manage the meetings between the boards and management of the two organisations. Volunteer Nigel not only stepped forward to oblige, but expanded the role to include some mentoring and coaching to some of the individuals involved. Albeit a very friendly and positive merger, it was important that key people felt listened to and consulted at every stage.
In May 2022, Cranfield Trust were approached by 1625IP to help them look at putting together a wellbeing framework for their staff to identify any gaps so they could strengthen the support they provide to their colleagues in this area – an opportunity Cranfield Trust volunteer Cath jumped at enthusiastically! The resulting framework will be vital not only to 1625IP but to many of the charities that Cranfield Trust works with – so we thank 1625IP for bringing this important project to our attention!
CEO Dom Wood sums up the support Cranfield Trust has provided:
"Not only were the Cranfield Trust volunteers skilled in their areas of expertise, but they were patient, supportive and really made a difference at a crucial time for 1625IP. The all-important 'match' was good and the learning for my team was excellent.
"We are so thankful to the Cranfield Trust and their incredible volunteers. In an increasingly busy time for the charity, with the escalating external impacts on our service users, the Trust is enabling us to support our colleagues to concentrate on bringing excellent services to the people we serve."