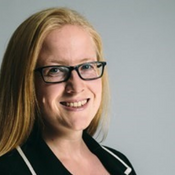 Charmaine Griffiths
Chair
Charmaine was appointed as Chair of the Cranfield Trust in 2021, having been a Trustee since July 2019 and a volunteer over many years since receiving a Trust scholarship to undertake an MBA. Since February 2020 Charmaine has been Chief Executive of the British Heart Foundation - the UK's largest independent funder of cardiovascular disease research and the nation's heart charity.
Previously she held leadership roles at organisations and programmes including The Institute of Cancer Research, The Royal Marsden NHS Foundation Trust, NHS England, The London Cancer Hub and Brain Research UK. Since her PhD in Neuroscience and early career as postdoctoral scientist at University College London, Charmaine has been passionate about the power of health research to save and improve lives. She is currently Chair of the Global Cardiovascular Research Funders Forum, a Board Member of the European Heart Network, and a Non-Executive at the Human Tissue Authority.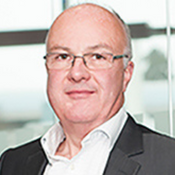 Graham Clarke
Trustee & Treasurer
Graham is a Non-Executive Member of the Department of Health & Social Care and Chair of the largest Social Enterprise providing NHS urgent care services. He is an alumnus of Cranfield School of Management and a volunteer with the Trust for over 20 years. He has been a Trustee & Treasurer for a number of charities, most recently CLIC Sargent, the children and young adults cancer charity and Mind, the mental health charity.
Michael Anderson
Trustee
Michael is a business angel and adviser to small businesses. He has been CEO of companies in the printing and e-learning sectors and non-executive director of a number of early stage, growing businesses. He is on the investment committee of the Angel CoFund. He is also the co-author of "Successful Business Plans" and a mentor for The Prince's Trust.
Gaynor Humphreys
Trustee
Gaynor has had a long career in the voluntary sector, focusing strongly on developing and running associations and networks, nationally and internationally, and the promotion of philanthropy and effective funding for the sector. She is trustee of several charities including London Community Foundation and others very local to her home in North London.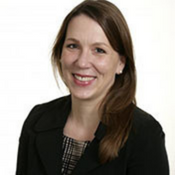 Stephanie Hussels
Trustee
Dr Stephanie Hussels joined our Trustee Board in 2017. Stephanie teaches at Cranfield University on executive, graduate, and doctoral levels on entrepreneurship, entrepreneurial finance, family business and quantitative research methods. Her current research focuses on entrepreneurial resilience, family business and business survival. Stephanie has written several prize winning case studies and is now frequently asked to give talks about case study writing and teaching.
Stephanie has also been an invited member of the judging panel for the National Business Awards, the Great British Entrepreneur Awards, Growth Investor Award and the Case Centre Awards Competition. She has also been an external mentor at JLAB, the John Lewis incubator.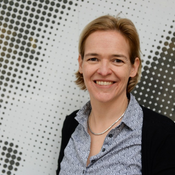 Rebecca Mauger
Trustee
Rebecca Mauger is Director of Fundraising at St John Ambulance joining in August 2018. Before St John Ambulance, Rebecca held the position of interim Executive Director of Fundraising at the British Red Cross. Over the previous 20 years, she also held a variety of other fundraising roles driving significant income growth at the British Red Cross, Canadian Red Cross and across the International Red Cross Movement through the development of their first global fundraising strategy.
Rebecca has led fundraising teams and partnerships at Action for Children and The Children's Society. As a graduate of the Executive MBA at Cranfield School of Management, for which she was awarded a Cranfield Trust Scholarship, she is committed to supporting the organisations she has worked for and the voluntary sector more widely in maximising the impact they have on the people and communities they support.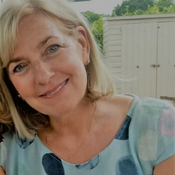 Jacky McMahon
Trustee
Jacky McMahon has a long career in HR, Organisation Change and Consultancy. Her career has encompassed working with PricewaterhouseCoopers, running her own consultancy for 10 years and holding senior roles in the retail, travel and hospitality sectors. She has a degree in Business Studies from Middlesex University, a Masters in Organisational Consulting from Ashridge and qualified as a Fellow of the CIPD. She is now focussing on building a portfolio career and is committed to using her business and HR skills in the not-for-profit sector. Cranfield is her first charity Trustee role and she joined us in June 2021.
Steph Canavan
Trustee
Steph Canavan has over 20 years' experience in technology projects, designing and executing digital transformation strategies, and has expertise in governance, risk and data protection in the health sector. Steph is currently Executive Director Digital & Transformation at MSI Reproductive Choices and joined Cranfield Trust's Board of Trustees in June 2022 as a Digital Trustee.

Steph was based in Dubai for over 6 years, where she founded her own business, Blackhorse IT, an Outsourcing IT Support and Services company with a portfolio of clients and Microsoft Certified Engineers delivering high quality technical solutions. Steph moved to MSI Reproductive Choices in 2018 as Head of Information Governance and UK IT Systems and was promoted to Executive Director of Digital and Transformation, where she designed a digital transformation roadmap and strategy, and successfully led and improved interoperability of clinical systems. In her role at MSI Reproductive Choices during the pandemic, Steph introduced a webchat service for clients who could not speak via phone due vulnerabilities, which now supports over 14,000 chats per month. Additionally, she created online booking functionality, replaced legacy contact centre telephony solutions with a cloud first approach and works to constantly improve digital experience.