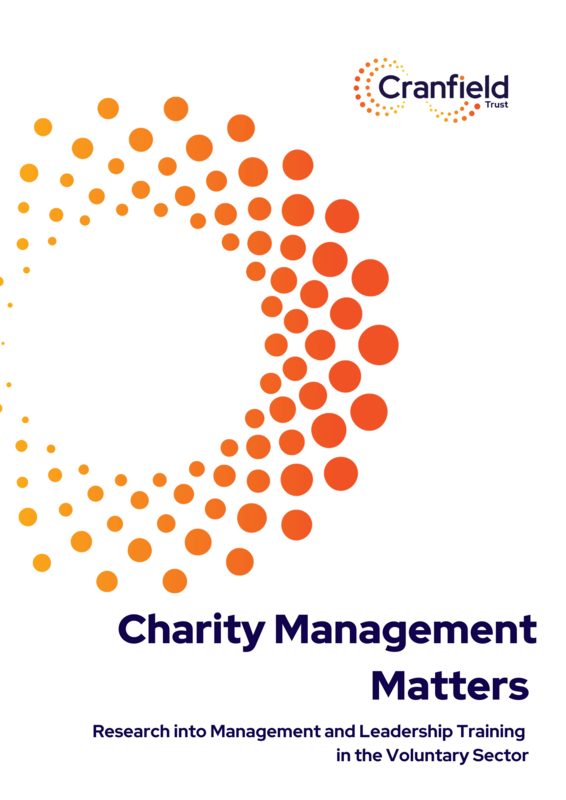 We are proud to publish our report:
Charity Management Matters.
We set out to investigate the management training opportunities and training needs of leaders and managers of small- to medium-size charities. Our objective was to gather insights about training and development, with a view to increasing engagement with management development activities, and improving management skills and confidence.
The research was undertaken by independent social research consultant Matilda Gosling, and generously funded by the Masonic Charitable Foundation.
We are extremely grateful to everyone who contributed to the research.
"Ensuring that charity leaders and managers feel confident that they have the skills they need is critical because charity management matters. In order to have the ability to weather challenges now and into the future, managers and leaders need to be supported by affordable, high-quality training.

"These research findings give us real insight and strong pointers as to how we can develop our own training offer and fill training and development gaps, as well as how we can use our extensive knowledge and experience of working closely with smaller organisations to help them find relevant, effective training."
Amanda Tincknell CBE, Cranfield Trust CEO
Download and read the full report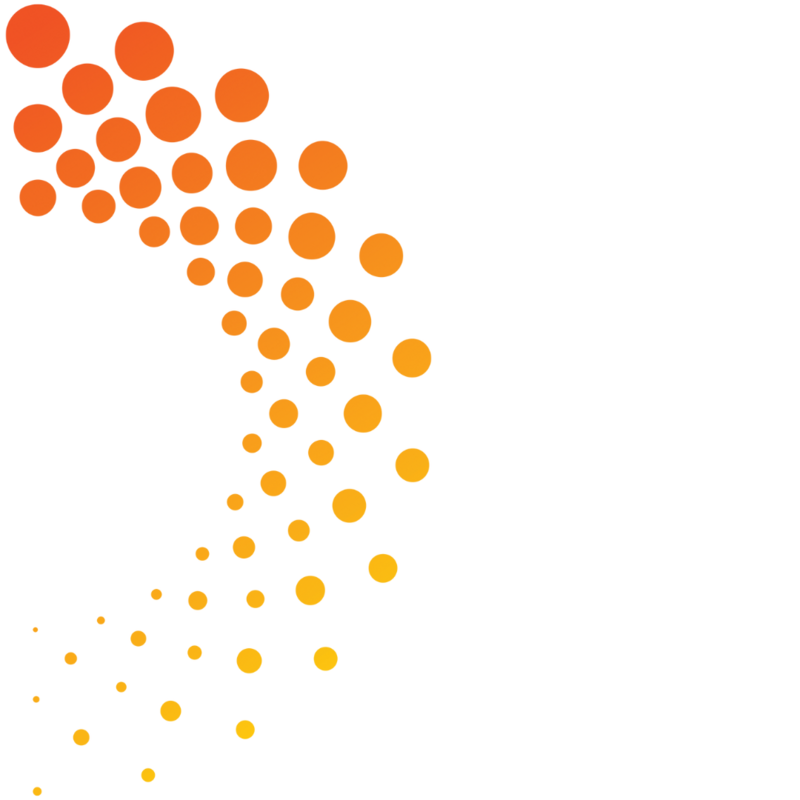 When beginning this research, we set out three key assumptions:
1. Charity managers prefer training that is geared to the voluntary sector
2. Low-cost management training is not widely available for small to medium-sized charities, especially for emerging managers
3. Much voluntary sector training is leadership training, rather than covering management essentials
We completed the research in three main phases: market mapping, survey, and in-depth interviews, with final validation in September.
The first assumption was broadly met. The research identified that most charity managers prefer training that is geared to the sector with 92% of survey respondents stating it was important that externally provided management training is tailored towards the needs of the voluntary sector.


The second assumption was broadly met, with low cost training being available. 40% of the training identified was free, with average costs for training were £28 per hour, or £282 for a course of training.

However, the available training is often perceived to be of insufficient quality to be useful, and training providers need to address this. The research identified that high-quality, high cost training is unaffordable, with 93% of survey respondents saying that cost represents a significant barrier to people wanting to access management and leadership training in the sector. There is also a gap in affordable training for emerging leaders, with only 3% of the mapped training focussed on upskilling emerging leaders.

The third assumption was not supported, with the research demonstrating that management training is actually more available than leadership training. The market mapping identified that more than two thirds of available voluntary-sector courses are on management topics (68% of the 482 courses identified focussed on management and 32% focussed on leadership development.)

Key findings and highlights from the Charity Management Matters research:
Training gaps in management essentials
Based on the availability and demand, the research identified gaps in management essentials training, including financial strategy, evaluation and impact, organisational strategy, change management, project management and equality, diversity and inclusion.
Quality, cost and accreditation
Many organisations are unable or unwilling to pay for training, with just under half of organisations surveyed not having a budget for training. 40% of courses in the market map are free, but free courses are often perceived to be low quality, this is something that training providers need to address.
Training budgets, where they exist, tend to come from unrestricted funds, which can be very hard to access.
Small charities can sometimes benefit from subsidies or special offers, while larger organisations have training budgets. As a result, medium-sized charities can face a disadvantage.
It was more important to survey respondents that their learning is accredited than it is that their learning leads directly or indirectly to a qualification, or that it offers CPD hours. 41% thought accreditation was important or very important, compared with 27% for qualifications/CPD hours.
Charities need to develop a learning culture
Managers and leaders do not always prioritise their own development, which has implications for how the management of their organisations. Leaders said they could not justify spending money on themselves when training budgets could be used to upskill their teams.
Charities often lack the time, resources and knowledge to consider what they need in terms of training. The research findings highlighted a need to articulate the case for training among trustees, leaders, managers and funders to develop a culture of learning.
How we will be responding to our findings
As a result of the wide findings of the research, Cranfield Trust has reviewed the development and training it currently offers to charity managers and will be making changes to fill the gaps and to make them more accessible, as well as explore greater collaboration with training providers. Three immediate developments will be:
Improving navigation of Cranfield Trust learning materials, information resources and webinar resources on www.cranfieldtrust.org to help charity leaders and managers find the guidance they need, to understand what to expect and what they can learn through the resources.
Continuing to develop new materials and to host webinars in Cranfield Trust's 'Essentials to Excellence' management learning series, to fill the gaps identified by the research, and to promote engagement with management learning and development.
Seeking to collaborate with other training providers, identifying training courses outside the Trust's own areas of expertise, improving charities' navigation and understanding of learning opportunities, and working together, raising awareness of the training available free or at low cost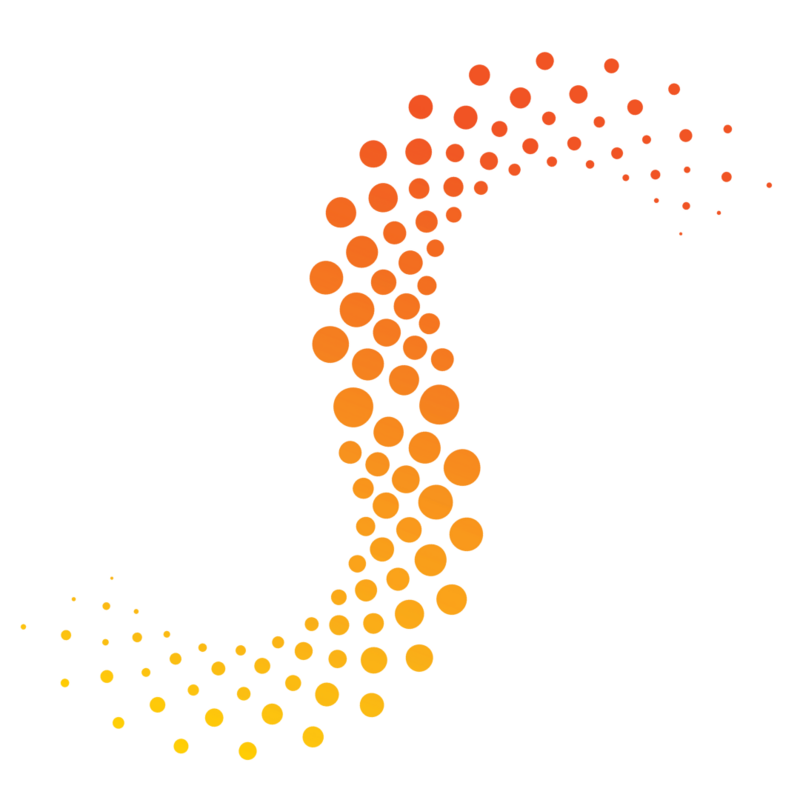 As well as developing the training and development support we offer, we're also actively encouraging others to do more to support engagement with skills development, and are calling on:
Funders and donors to support skills development in smaller charities. With only just over half of charities surveyed having a training budget, and unrestricted funding difficult to raise, support for training and other development activities is vital to enable charity leaders and managers to build confidence in key skills, at a time when they need them most.
Training providers to fill key gaps in training provision, and to be clear about the courses and programmes they offer. The research highlighted that charities find it difficult to understand course content and therefore to invest time and money in training, and that courses are not always practical. Clear descriptions, easier navigation and real world examples in training opportunities will make it easier for leaders and managers to identify the right course at the right time.

Charity leaders to make time for skills development. With so many pressures and very limited time and money, it's understandable that many leaders and managers are not investing in skills development right now. Developing a culture of learning and investing in your team's skills is vital to keep up with the demands of a fast-changing environment.