Our pro bono management consultancy is available to charities addressing human welfare issues in England, Scotland and Wales. We work with charities of all sizes to maximise potential, build resilience and strengthen management skills.
HOW OUR PRO BONO MANAGEMENT CONSULTANCY WORKS
Every year we work with hundreds of eligible charities on pro bono management consultancy projects.
Our Project Co-ordinator will talk you through our process, answer any questions and discuss your requirements. You'll then be invited to submit an application and will be put in touch with one of our Regional Managers. They will work with you on your project brief before matching you with a volunteer consultant, who has the specialist experience and expertise to support your project.
Over the course of several months, you will work with your volunteer consultant to achieve the objectives set in your project brief. Your Regional Manager is there to help with any additional needs or questions, and to support you and your volunteer consultant as you work together.
Who we can help
You can apply year-round for our pro bono management consultancy if your organisation's primary purpose addresses human welfare, including poverty, disability, or social exclusion.
If your charity addresses a different cause, such as the environment or historic buildings, you can learn new skills, fresh thinking and access useful tools and templates by attending our free webinars, using our charity resource library, and reading our charity blogs.
YOUR CHARITY'S JOURNEY TO EXCELLENCE©
When we work with you on a consultancy project, we use our impact framework, Journey to Excellence J2E©, which is designed specifically for charities. J2E© helps you to identify organisation development needs at the start of your project and measures development; so you can be confident you're making the right decisions to build a successful charity.
To get a true reflection of development, we don't just focus on the area of your project, we monitor other areas too, which helps to identify areas we can help you to develop in the future. J2E© helps us to measure our impact in working with you and was developed based on over 30 years' experience of providing management support to non-profit organisations.
TYPES OF PROJECT
Our team of regional project managers, along with our highly skilled management consultant volunteers, work with charities to support four main management areas: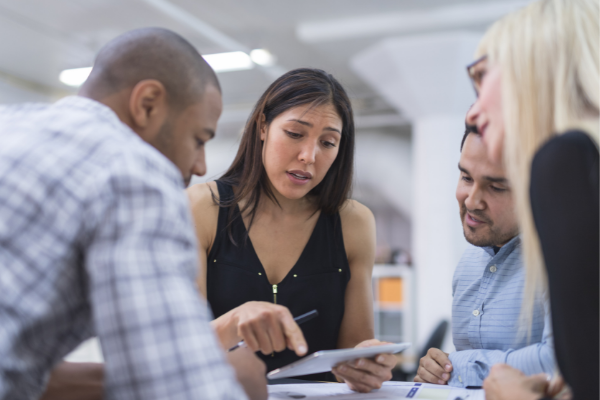 Leadership and strategic direction
Project examples
Charity governance
Building a strong board
Strategy development and business planning
Leadership development
Marketing and communications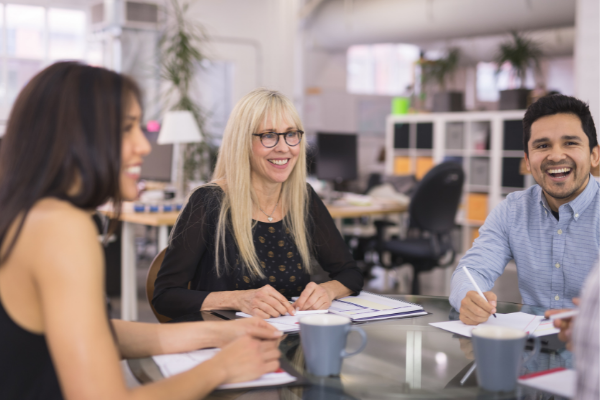 People management
Project examples
Organisational structure
Merger and collaborative working
Recruitment and retention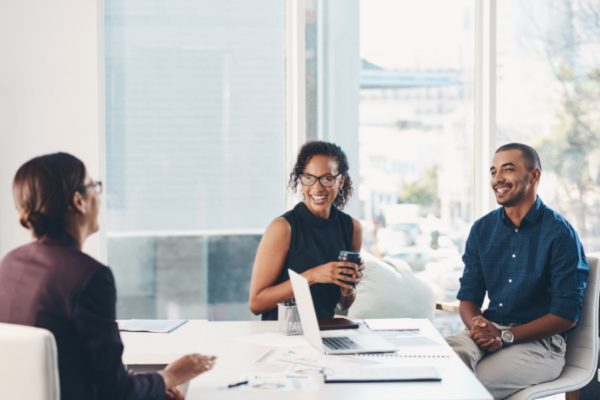 Financial management
Project examples
Financial performance and reporting
Forecasting and scenario planning
Financial process improvements
Understanding costs
Developing financial information for business planning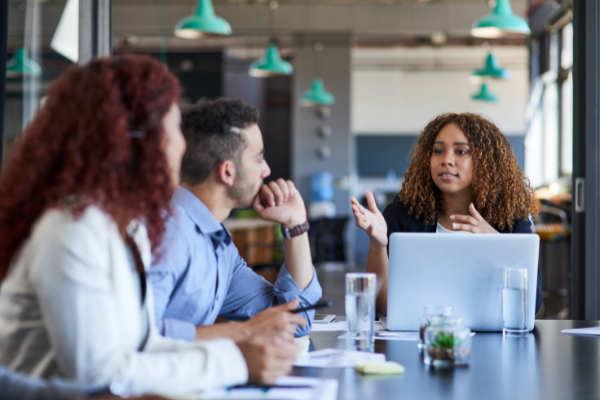 Performance and impact
Project examples
Key performance indicators
Developing performance tools and systems
Impact reporting
WHAT CHARITIES SAY
Through our work, we empower charity leaders to do more good and make the greatest difference possible to society and the millions of people who rely on charities every year. Here is what some of the charity leaders we have worked with say about our pro bono management consultancy.
Real examples of free management consultancy projects we have delivered to charities:
- Finance review following unsuccessful bid to The National Lottery Community Fund
following this project, a successful bid was submitted and the charity was awarded £455,601)
- Producing a strategy to have a clear road map and to support fundraising efforts.
- Developing a plan for good governance to create an effective and decisive board of trustees.
- Producing a business plan to build confidence and become less risk adverse.
- Conducting a trustee skill review, and creating and implementing a new trustee recruitment process.

You can read about all the positive outcomes of these projects and others on our case studies page.
Strategic Development for Health & Wellbeing Service
Kensington and Chelsea Social Council, London
"We were able to benefit from the expertise and 'fresh eyes' of someone who was able not only to quickly understand the issue, but also to work with us effectively to find a solution in a very collaborative and supportive way - so we've not only got a good way forward in relation to the issue we wanted to tackle, but we've gained experience of dealing with (or avoiding!) other such issues in the future. This project will mean that we can function more effectively and continue to support many organisations in our area to attract funding and contracts, and deliver services to their beneficiaries."
Organisation Structure Planning
Valley Kids, Wales
"We are hugely grateful for support from Cranfield Trust who paired us with an experienced and knowledgeable volunteer consultant. The ability to bounce ideas with an impartial expert adviser really helped us to think outside the box and helped us to improve our strategic planning."
Governance Review
St Luke's Hospice Plymouth, South West
"I highly recommend Cranfield Trust, the process was simple and straightforward, they matched us up with an exceptional volunteer who was so committed and dedicated, and challenged us which resulted in a robust structure and action plan to improve our governance."