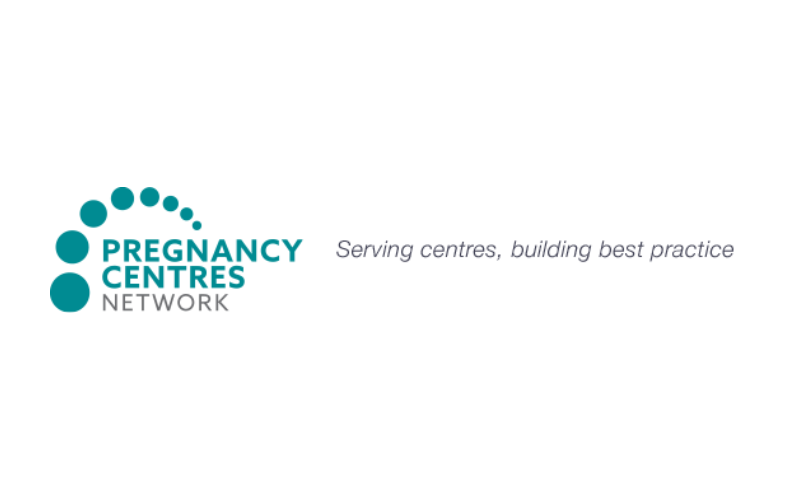 Background
Pregnancy Centres Network was set up in 2014 in response to a request from representatives of numerous independent pregnancy centres asking for support and training to help them in their work. PCN's role is to coordinate information between local centres and regions, provide expert support to centre leaders and their teams, deliver accredited training, and promote best practice.

PCN's vision is that no-one in the UK has to face unintended pregnancy, abortion or other pregnancy loss alone, and that teenagers and vulnerable adults can make healthy decisions about relationships and sex. The organisation currently supports 75 independent Christian Pregnancy Centres across the UK who work with a non-directive ethos, giving each client finding themselves in a crisis pregnancy the time and space to step away from the pressures of their world and help them to make a decision which is based on accurate information and not on the emotional stress they are experiencing. The centres collectively support over 6,500 clients each year.
The Challenge
Pregnancy Centres Network approached Cranfield Trust for support in November 2021. Their strategic goal was to see 150 thriving centres throughout the UK, so that no-one is further than 20 miles from one, and all can easily find online support. This would entail doubling its provision of training and support to Centres across the country. PCN was also seeking to further build its income stream from Trusts and Foundations.
Chair, Anne Wallace knew that to support this growth they needed to put in place sound systems and processes for managing and viewing financial information, so that everyone was able to access the information they needed in a clear and straightforward way—whether it be simply tracking income and expenditure to ensure they didn't overspend as they grew, to financial forecasting, accounting for operational activities against restricted income, and reporting to funders. They were also looking for guidance on 'asking the right questions' in order to select the right accounting package for the charity. As a small charity with income under £100k, and a small staff team, the priority was to find a package that met their needs whilst being low cost and easy to use.
The Solution
In December 2021, Cranfield Trust Project Manager Sue Elder, matched PCN with Cranfield Trust volunteer, Mike Imms. Mike is a Chartered Accountant who specialises in working with businesses to deliver financial transformation programmes: aligning people, processes and systems to provide greater visibility and usability of financial information. He also had first-hand experience of the main small business finance packages that PCN were considering.

Mike's first step was to meet with the Chair, treasurer and bookkeeper to familiarise himself with their current processes and reporting, and to get a thorough understanding of their future needs. He then introduced them to two alternative packages, QuickBooks and Xero, explaining the relative benefits of each and conducting a demonstration so they could better understand the functionality.
The charity selected Xero and over the next two months, Mike met the bookkeeper remotely for an hour a week to guide her through the key decisions in setting up the system and how to use it, also using the online tutorials available. This support proved invaluable, and when they went live with Xero in April 2022, the team felt they were as well prepared as they could be. For extra reassurance, Mike continued his support for two months following implementation, to help them iron out any teething troubles, and make sure they were confident about using the system and knowing what to look out for in the reports.

Chair Anne Wallace summed up the success of the project and how it has given them the tools and resilience to support future growth:
"When contemplating inviting Cranfield to help us organise our finances, I was concerned this would be yet another important but time-pressured task, which was difficult to complete.

Our Project Manager took a great deal of trouble to ensure she understood our needs and to match us with an excellent volunteer. He not only supported our decision making over the financial package that we bought, but also gave excellent training to use this and to think through exactly what we needed it to deliver in terms of reporting.

It was very useful that we were able to work entirely online, so that geographical location was not an issue for anyone. As we embark on a second year of significant growth in activities, expenditure and income, the ability to monitor our finances closely will be essential, enabling us to remain resilient. The Cranfield Trust has enabled this, and at the same time has supported us to develop finance reports which are particularly relevant to our fundraisers, Trustees and Director.

We are very grateful for this timely and well-managed Cranfield project. Thank you!"
Volunteer Mike Imms said:
"I found it very rewarding working with friendly and dedicated people who wanted to improve the way they were working and were open to new ideas. It was also interesting learning about what their charity was about and the project gave me a better understanding of the sector."
Impact
Two months on from end of the project, PCN is already on the path to fulfilling its strategic objective of increasing the number of centres across the country, thereby providing confidential, non-directive support to more women at a very difficult time in their lives.
"By paving the way to sustainable growth, the Cranfield Trust has supported us to grow the number of clients who can find non-directive support when facing unexpected pregnancy, or following pregnancy loss, to grow the number of teaching sessions about healthy relationships and sex delivered to teenagers, and to vulnerable adults.
Unintended pregnancy affects more than 1/3 of women at some time in their life and frequently causes deep stress, which cannot easily be shared with family and friends. Doubling the number of centres supported by PCN will double the number of women, with partners and families who find confidential support at a very difficult time in their lives."
Would you like some help with your charity's finances?
Experienced and skilled Cranfield Trust volunteers help eligible charities with areas including cash flow forecasting, financial strategy, scenario planning and improving financial processes.