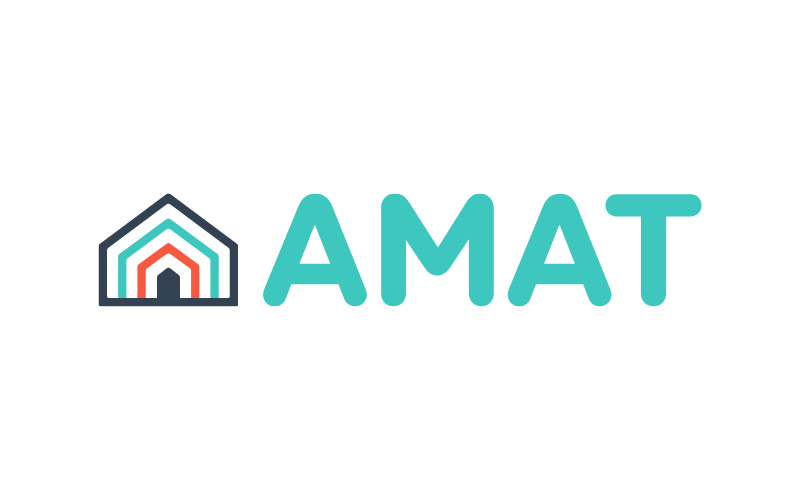 Background
AMAT UK is a Kent based charity that was established in 1997 and was awarded charitable status in 2004. Its mission is to support people in Maidstone and the wider Medway area, who have experienced homelessness, regardless of their age, gender, sexuality, background, or ethnicity. It achieves this through the provision of safe and suitable accommodation, access to activities, services and partner organisations in a context of support that promotes inclusion, acceptance and tolerance. In 2019/20, AMAT:
provided accommodation and support services to 290 Residents at any one time;
housed approximately 127 newly referred homeless people;
accepted around 25 families into AMAT UK Temporary Accommodation for Local Authorities; and,
supported 56 Residents to secure permanent accommodation and live independently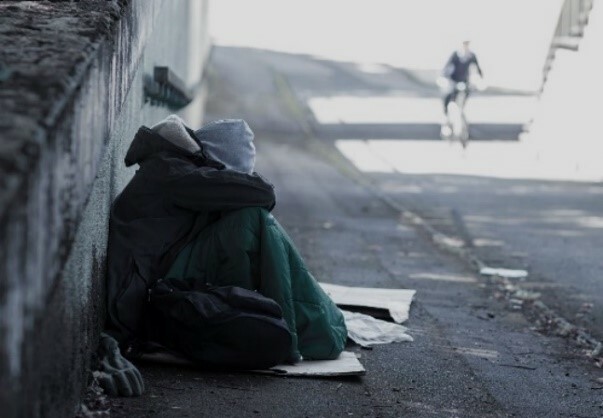 Cranfield Trust Support 2015 - 2020
Cranfield Trust supported AMAT through consultancy and mentoring from 2015 to 2020, and completed five engagements with the charity during that time, which enabled it to develop and excel as an organisation.
AMAT first approached Cranfield Trust in May 2015 for impartial support with a strategic review of the organisation which, at the time, was in dire financial difficulties, was governed by founders who, though passionate, lacked objectivity and governance skills, and had "chaotic" organisational and operational structures. One current Board member said that at the time, AMAT's future was very uncertain. Combined, these factors resulted in an organisation which was financially unsustainable, and negatively perceived by funders and other stakeholders.

Cranfield Trust's South East project manager matched volunteer Michael Lofthouse with the AMAT to support a strategy review prompted by financial difficulties. Of this first engagement, Michael noted: "Once you start turning over rocks.... A very complex project that could exponentially expand." Michael undertook a review focusing on the organisation's financial management and processes, and made recommendations to be approved by the Board.

In November 2015, AMAT requested Michael's support and mentoring in implementing the recommendations. AMAT specifically requested Michael Lofthouse as their volunteer consultant due to the successes of their first project with him. With Michael's support, the charity made significant progress in terms of business planning, cash flow management, and financial management, resulting in a turnaround in the annual accounts from a deficit to a surplus within two years. The charity also underwent a period of significant transformation from a founder-led organisation to an organisation governed by a Board of Trustees.
During 2017, AMAT made two further requests for support in reviewing progress against the business plan and in undertaking a cultural and operational review given the significant changes implemented by the charity since 2015.

In 2019, AMAT made a fifth request for support with a structural review. At the time, the leadership team was made up of two senior managers who both reported directly to the Board of Trustees. Michael advised on a new structure involving the appointment of a single CEO, and this led to AMAT appointing its first ever CEO, Jodie Geddes, in 2020. Jodie told us:
"I really can't thank Cranfield Trust enough; Michael has been so supportive throughout the transition into my new role as the first CEO of AMAT. Without the support of Cranfield Trust we wouldn't have thrived during our year of change management, and dealt with the pandemic. Michael has been a constant during that time. Outside of the brilliant work he's done from AMAT, on a personal note – I've found his support and guidance invaluable; he still checks in with me from time to time which I really appreciate."
Having worked on five projects with AMAT from 2015 to 2020, Michael's expertise and support have enabled AMAT to implement and manage significant structural, financial and cultural changes that have led to robust operational and performance improvements for the charity. CEO Jodie said:
"We are performing better and that this has had a positive effect on our Residents. We are able to provide a better service by virtue of the fact that we're more secure financially, which has taken the focus off survival. We've been able to take huge strides in our service delivery and we have continued to demonstrate innovation."
Impacts and Outcomes of Cranfield Trust Support
Earlier this year, we asked AMAT for feedback on the impact of our consultancy during the five year period 2015 – 2020. The Board and leadership team shared with us an impact statement wherein they universally agreed that the long-term impact of our consultancy projects has been significant and positive. Individual responses said that AMAT is now "more professional", "more robust", "better organised", and "more transparent". The Trustees, Senior Managers and Management teams gave specific feedback on the following areas:
Leadership, governance and strategic direction

"All Managers said that the fact we have a business plan, strategic intentions and risk register makes it easier to know what direction we are going in and why. Moving away from being founder led and having a board that truly looks after the charity is pivotal to its success."

People Management

"Managers felt that things are better managed: metrics and, JD reviews and KPI's are a big reason for that. The operational formula just takes the guesswork out of decision making. Expectations are clearer now. Staff know what they need to do and why. Making staff more accountable and having clear goals means that everyone is pulling in the same direction."

Financial Management, Sustainability and Fundraising

"Everyone felt that financial information is freer flowing now. There is a full update at each Management meeting. We have budgets now. Everyone felt like AMAT was more financially sustainable, and that fundraising is better managed now because it happens, and we've had some big successes with it."

Operational performance and Impact on Beneficiaries

"Having the clearer picture, makes the service better for the Residents. The organisation is performing more efficiently now and when things aren't working it's apparent and efforts are made to improve/change things. One Board member said that it's been nice as a Board to talk about the service and the Residents as opposed to the financial survival of the charity."
Cranfield Trust volunteer, Michael Lofthouse said this of his time with AMAT:
"Being part of AMAT over a five-year period has been a privilege. I have to be honest, when the journey started, I was not optimistic as to AMAT's survival. But the managers threw themselves into a process of regeneration which has proved to be very successful. AMAT is testament to hard work, and the realization that sustained change is a long-term and ongoing process."