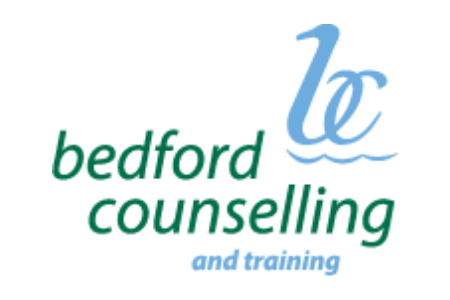 Background
Bedford Counselling and Training (BCaT) was established as a charity to provide a low-fee counselling service in and around Bedford for predominantly low-income clients, and also the training, and professional development of counsellors, in the Bedford area. BCaT sought support from a Cranfield Trust volunteer consultant to help the trustees and managers develop a sustainable strategy and business plan for the future of the charity.
Issue
BCaT specifically wanted to better define and differentiate their services in relation to other organisations and market these to meet the needs of different parts of the community to attract more clients. They also sought to engage more paying attendees in training events and widen the training offering to support charitable counselling work.
BCaT had many ideas about what they could do but as a small organisation with limited
resources of time and money they faced a significant challenge to develop the organisation at the same time as providing a service and remaining financially viable.
'The Cranfield Trust's help in giving us a business plan mentor was crucial at a time when the charity needed to develop. Having clear aims and objectives over a three year period allowed the charity to see where it was wanting to go and helped give structure to the way decisions were made.' - Nick Hall, Development and Training Manager
Solution
BCaT was matched with Cranfield Trust Volunteer, Stephen Stanford, Steve provided guidance to support the organisation develop a Business Plan that set out the strategic, operating and financial goals for the medium term. A strategic objective to make BCaT more sustainable was agreed, enabling the continued growth and subsidy of core affordable counselling provision, while reducing reliance on longer term grant funding. It quickly became apparent that an immediate priority should be to secure a potential £30k grant to fund the development manager role and short-term loss-making operations, without which the organisation would not be sustainable, this was successfully secured.
'Steve Stanford joined trustees and officers at Bedford Counselling and Training to help us learn how to develop our business plan. As a counsellor, I do not have any experience in business development at all, but Steve made the experience accessible for everybody. Steve was very clear and thorough with his explanations. He broke down the process of business planning and used many visual aids to help make sure that we were all clear about what was necessary for our organisation to produce a good business plan. He has continued to support BCaT with development since and has made a difference to our outcomes as a charity'. - Anna Conway, Counselling Coordinator
Impact
At the conclusion of the 3-year plan period BCaT had more than doubled its number of
counselling clients and increased the number of counsellors by 60% thereby
achieving its principal objective and the planned growth in its core counselling provision.
This along with reduced dependency on grants and donations helped achieve improved sustainability objectives. Although the original objectives of the Cranfield Trust engagement had been met, Steve continued to provide regular on-going support to BCaT; in particular conducting an annual business plan and financial review and progress update and participating in trustee meetings.
'We are grateful to the Cranfield Trust and Steve Stanford for his experience and expertise. I think I speak for all our trustees when I say that until we met with Steve we had little idea about the importance of a business plan or the impact it could make in our organisation. We developed a clearer view of the way we wanted to go and achieved most of our aims and exceeded some of them. Through Steve's influence we now have a much stronger ownership of our plan and understand it's importance at the heart of BCAT'. - Carol Jayes, Chair of Trustees