Cranfield Trust On Call
Many charity leaders are feeling isolated right now, faced with critical issues and not knowing who to turn to for help. With On Call you can talk to someone in confidence to get help with the immediate challenges you're facing.
To give you peace of mind, our experienced team and network of business volunteers are on-hand to answer your most pressing questions concerning the impact of the cost of living crisis, or they can provide advice for any other management concerns you may have at this time.
We listen and really get to understand your situation, so together we can explore suitable solutions and give you the clarity and confidence you need to make the right decisions for your charity.

We can help solve your problem
Every On Call question is different but here is an idea of the type of questions we are asked:
Financial forecasting: I don't know exactly how long we've got in terms of our reserves. What can I do to get on top of our finances and work out what to do next?
Cost cutting: I need to cut costs but don't know what to do for the best.
Signposting: I need to find specialise support and direction on a particular issue
Governance: my trustees are postponing meetings and are not making backup plans for staff illness, funding and other problems during COVID-19. What can I do as a staff member to get them to be more engaged?
A sounding board for Chief Executives and managers: What should I be saying to my team right now? How can I keep up morale?

You can talk to us about what's on your mind, or what's keeping you awake at night.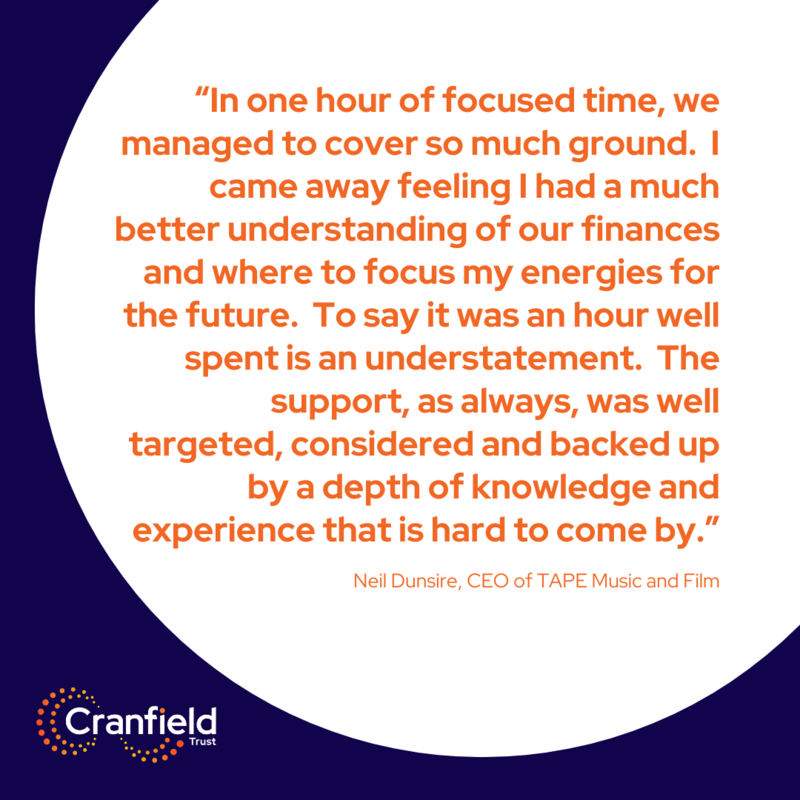 Who is On Call for?
To use our On Call service, your charity needs to meet the following criteria:
On Call is available to any charity with a primary purpose of addressing human welfare issues.
You must be a formally constituted non-profit with a board of trustees, such as a registered charity or Community Interest Company (CIC).
You must be based in the UK, even if supporting work overseas.
How it works
When you get in touch with us, we will quickly match you with someone who has the skills and experience to answer your question.

Cranfield Trust cannot offer advice on setting up a charity, but there are lots of guides and information available.
Once you have set up your registered charity or CIC, please get in touch with us to access our pro bono services.

Talk to us - we're here for you.