Skip to main content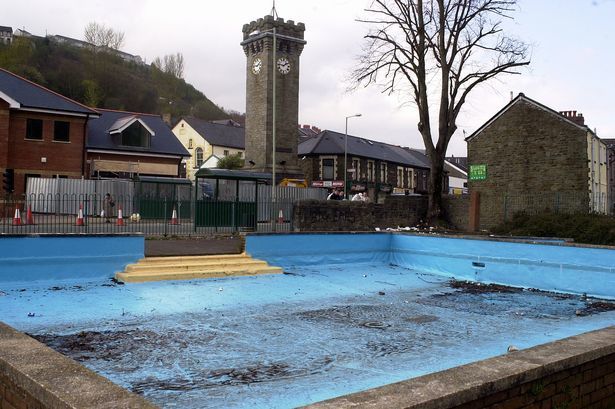 BACKGROUND
Lee Gardens Pool, a children's outdoor swimming pool in Penrhiwceiber, Rhondda Cynon Taff, was built by miners in 1957. Sadly, in 2013 after nearly 60 years of bringing joy to the local community, it was forced to close due to austerity cuts. The condition of the pool and grounds were in such a state of disrepair it was heart-breaking for many local people, many of whom had fond memories of summers spend splashing around in the pool.
In 2015, following a public meeting, Lee Gardens Pool Committee was set up, with the aim of bringing the much loved children's outdoor swimming pool back to life. Thanks to the support of many public and private organisations and tremendous backing of the local community and businesses the pool re-opened in August 2016. As well as being a place for families to enjoy time together, the Pool is also a valuable year round resource for the whole community. A place to build new skills, meet people, socialise, combat loneliness and isolation and tackle poverty.
THE ISSUE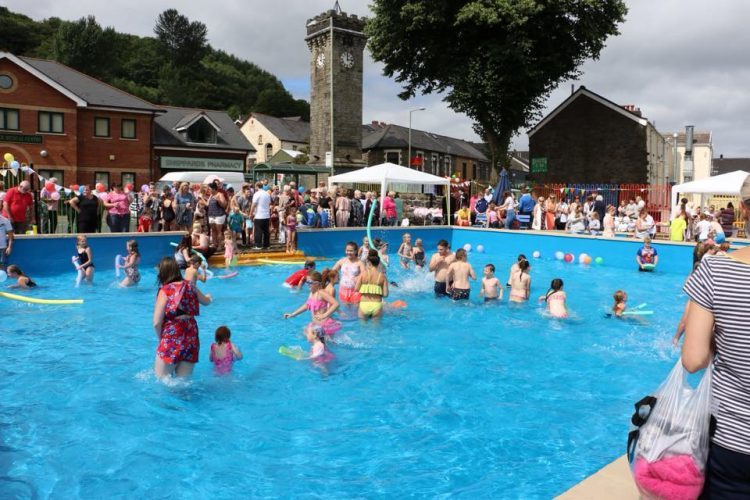 The main issue facing volunteers and visitors to Lee Gardens Pool was the lack of facilities. With no permanent toilet, washing facilities or tuck shop and a first aid hut that was so small it was not fit for purpose, getting funding was very important. Following an unsuccessful funding bid with The National Lottery Community Fund for a People and Places, the Lottery advised the Committee to get in touch with Jayne Kendall, Cranfield Trust Project Manager for Wales.

Jayne matched Diane, Trustee and Secretary for Lee Gardens Pool Committee, with Paul, one of Cranfield Trust's volunteer management consultants. Over a number of weeks Diane and Paul explored ways to reduce the charity's expenditure and looked for new income streams to make the charity more sustainable.

SOLUTION

Diane was extremely grateful for Paul's help and knowledge, saying, "Paul took the time and trouble to produce a Business Report dealing specifically with the feedback from The National Lottery Community Fund. Paul met with Trustees and explained how it would be more beneficial to increase our fundraising over the 5 years of the grant rather than rely fully on Lottery funding for the 5 years of the grant."

Diane continued, "Paul also suggested that we should grow our training programme, as this too would reduce costs and it would ease the trustees into this new programme rather than jumping in right at the beginning. It all made so much sense once Paul had said it but we would never have come up with this by ourselves. We are so grateful to Paul for his help and support."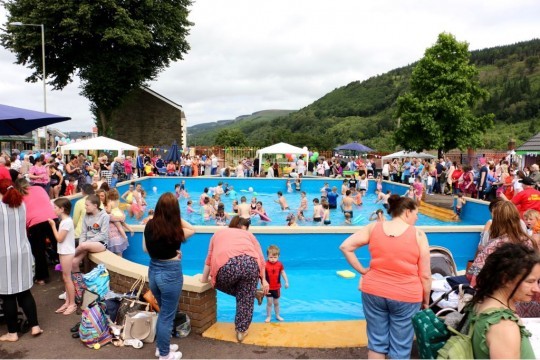 OUTCOME

Lee Gardens Pool Committee are very hopeful that The National Lottery Community Fund will support our revised application. The deadline for reapplying with Stage 2 is the 8th July; however, they won't know if we've been successful until a few weeks/months after this date.

Diane is hopeful and very grateful for all the support they received from us and our volunteer, she said, "Our charity has really benefited from the wonderful work Cranfield Trust do. Our volunteer, Paul, gave us tremendous support and was full of ideas and new approaches to the project. We will definitely be using your services again"
UPDATE!
We are delighted to announce that in August 2019, Lee Gardens Pool were awarded £455,601 by The National Lottery Community Fund. We'd like to thank our volunteer, Paul, who supported Lee Gardens Pool Committee with their successful funding application - well done to all those involved in making this such a fantastic success story!