Skip to main content
Typical results in our four main practice areas include:
Leadership and Strategic Direction
Stronger, more cohesive boards with better charity governance
Improved skills and confidence of senior managers
Read about a strategic project for one of our client charities.


People Management
Clearer structures and reporting
Confident HR management for non-HR professionals
Up-to-date and appropriate policies and frameworks
Find out about our HRNet service or learn about a project embedding a new volunteer programme.

Financial Management and Sustainability
Improved financial systems and more diverse funding streams
Increased income, successful bids and applications, well planned contract delivery
Find out how we have helped charities raise income through financially sound tendering.

Performance and Impact
Clear plans and targets, well understood by managers and staff
Indicators to measure and support strategic, financial and resource planning
Read about some of our work in performance and impact.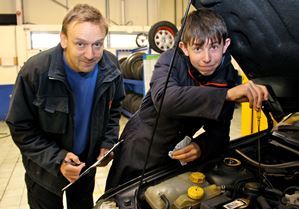 "The HR support provided by The Cranfield Trust was excellent. They took the time to listen to our needs and gave us a personalised response. The saying that "you get what you pay for" does not apply here. Top quality professional support and advice FREE."

Ian Tomlinson, Programme Director
Fix It UK Ltd